The latest collection of impressive GTAV-inspired fan art includes Michael as an introspective sniper, adult tea time, Trevor and Mr. Raspberry Jam's complex relationship, tributes to Wade, and more.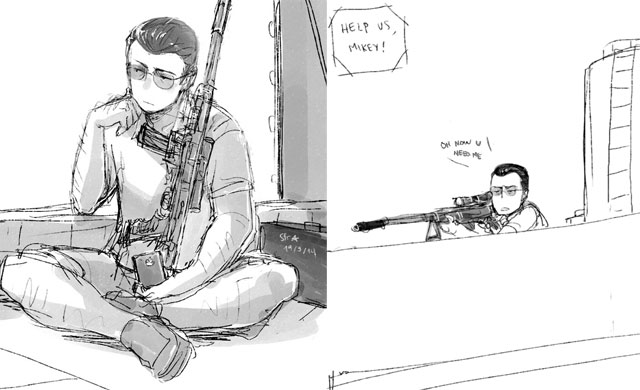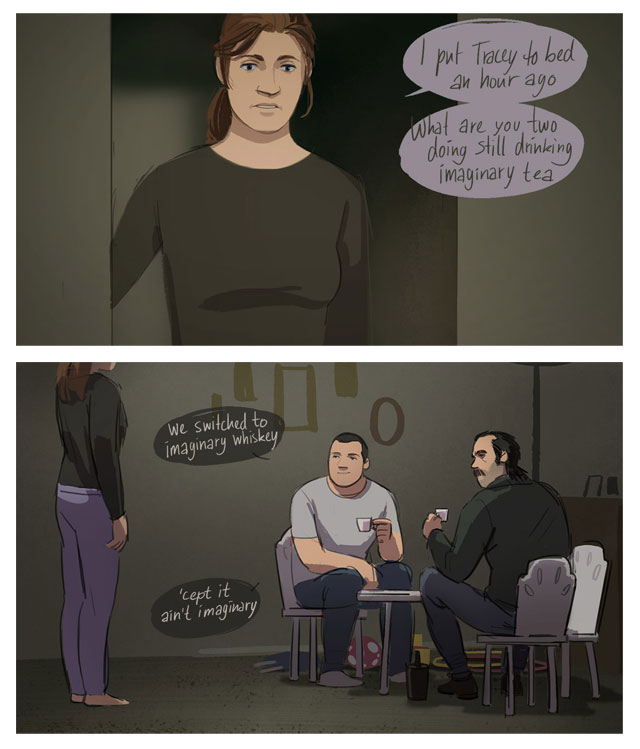 Formerly featured for touching scenarios involving characters of GTAV at wachtelspinat.tumblr, German artist Saskia continues to deliver. With the caption had a mighty need to draw them on tiny plastic chairs, Amanda catches Michael and Trevor's "tea" time.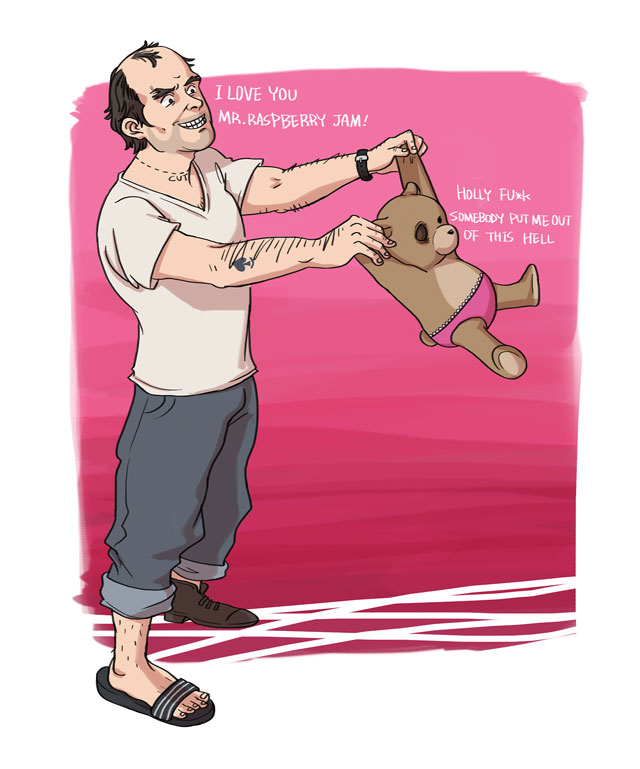 Somebody save that teddy bear. Korean artist 6 myrtle on Tumblr has been making some awesome GTAV character fan art, including this hilarious depiction of Trevor and Mr. Raspberry Jam's complicated relationship.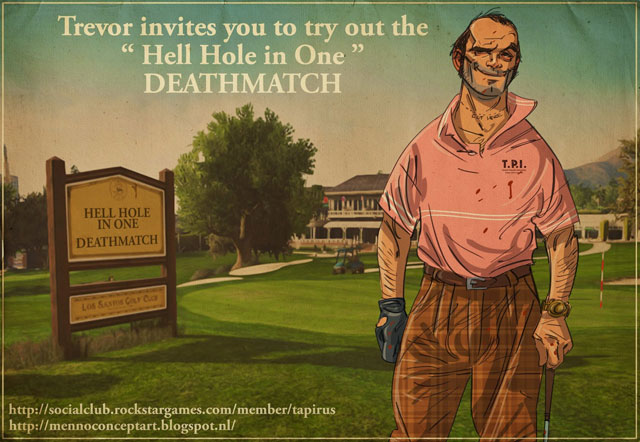 Dutch illustrator Menno Wittebrood, known on Social Club as Tapirus and the leader of the MUDSTICK Crew, created this awesome advert for his created Deathmatch "Hell Hole in One". Definitely give it a try - when Trevor Phillips sends you an invitation, you better make sure you accept it.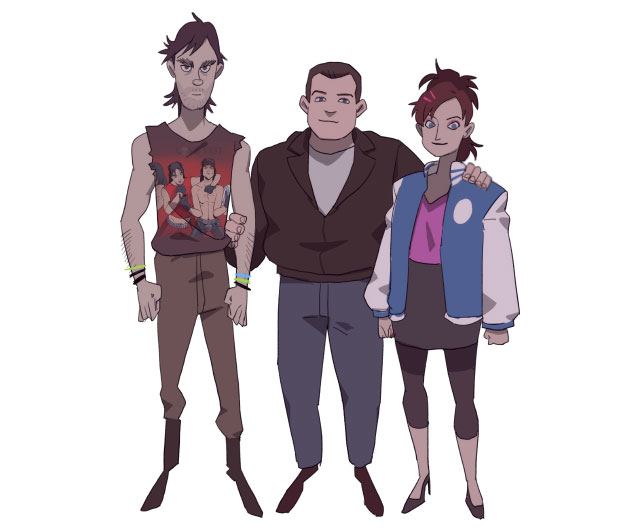 Radiopappa, featured previously for an elaborate GTAV x Bullworth alternate universe, imagines a young Trevor, Michael and Amanda heading to their first Love Fist concert.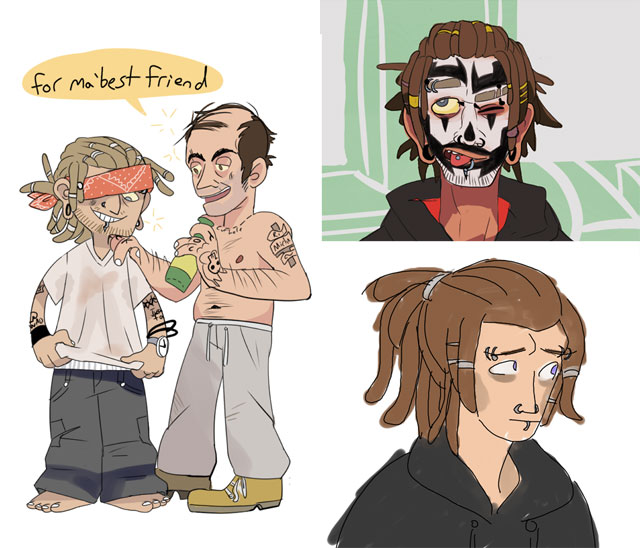 Wade-crazy artist and self-proclaimed member of the "Wade Defense Squad" Peepeeinmybumhole highlights one of GTAV's unsung heroes in these inspired pieces.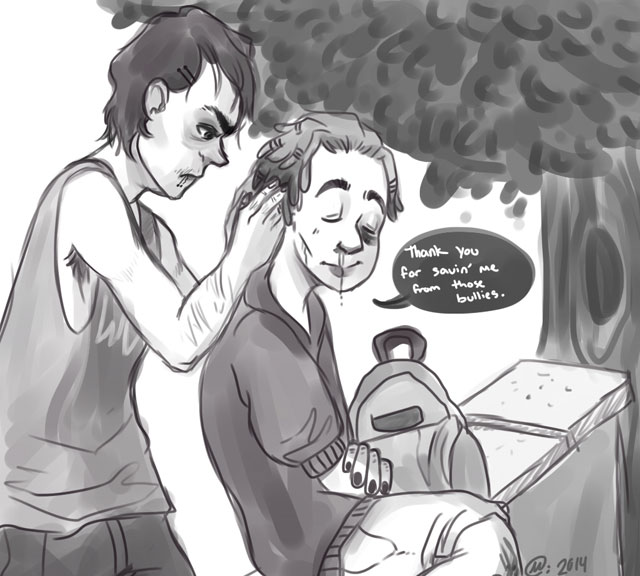 "...No problem kid..." ArtistBlockHead on Tumblr shared this contribution to radiopappa's GTAV High School Alternate universewith Wade and Trevor's first meeting.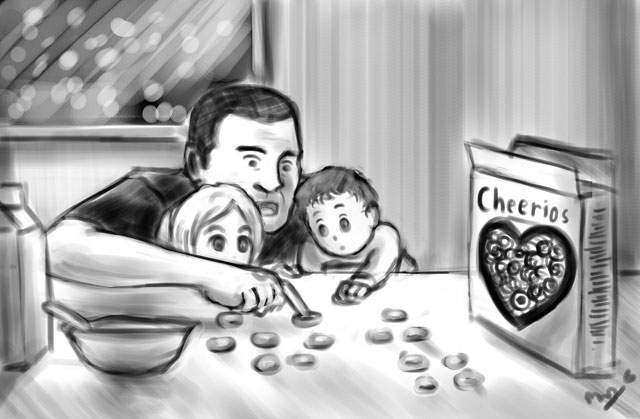 A simple moment between Michael, Tracey and Jimmy way before all of the family drama of GTAV, imagined by artistWHOLAHAYOLA on Tumblr.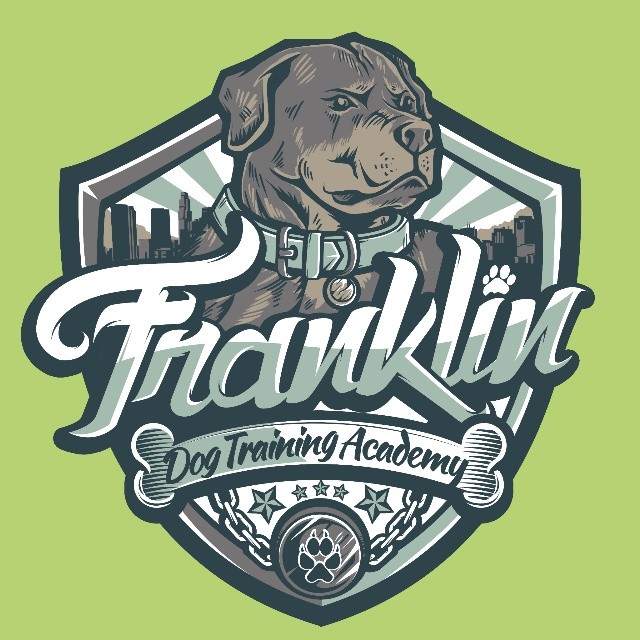 Illustrator and Graphic Designer Juan Manuel Orozco's mock logo for Franklin Dog Training Academy.