First, the most exciting part. Yes, you can change Aiden Pearce's outfit in Watch Dogs. Along with the screenshot below, we've got a full video of Aiden in furious action – all while sporting the White Hat Hacker Outfit.
So how do you unlock the snazzy getup? It's part of a batch of PlayStation-exclusive content. Only on the PS4 and PS3, this content will be available when the game launches on May 27, 2014, and will be downloadable via a ULC code. Here's what you'll get:
Four Exclusive Missions
After Aiden gets tangled up with notorious hacker group DedSec, he'll receive a message from some members who need his help. Aiden will take on the security network of Umeni Technologies and – using his brains and brawn – deliver payback for DedSec. These missions will deliver 60 minute of gameplay, and will provide even more insight into the mysterious group of hackers who are on the front lines of the fight freedom and security.

Hacking Boost

Upon

completion

of these missions, players will receive

bonus

tech points.

White Hat Hacker Outfit
Also unlocked upon completion of the four missions. You saw the picture above. Now check it out in action…
PLEASE ENTER YOUR DATE OF BIRTH

Hack into Aiden Pearce and Watch Dogs with these UbiBlog features: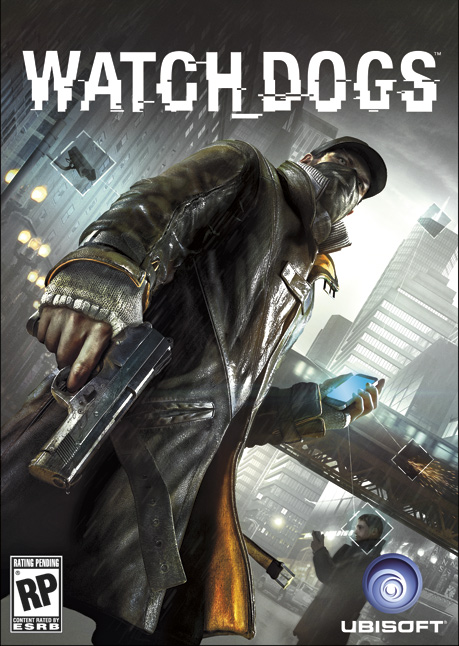 WATCH_DOGS™
Release date — May 27, 2014
Developer — Ubisoft Montreal
Players will assume the role of Aiden Pearce, a new type of vigilante who, with the help of his smartphone, will use his ability to hack into Chicago's central operating system (ctOS) and control almost every element of the city. Aiden will be able to tap into the city's omnipresent security cameras, download personal information to locate a target, control systems such as traffic lights or
public transportation
to stop a chase, and more. The city of Chicago is now the ultimate weapon.
ESRB Rating: MATURE with Blood, Intense Violence, Nudity, Strong Language, Strong Sexual Content, Use of Drugs and Alcohol