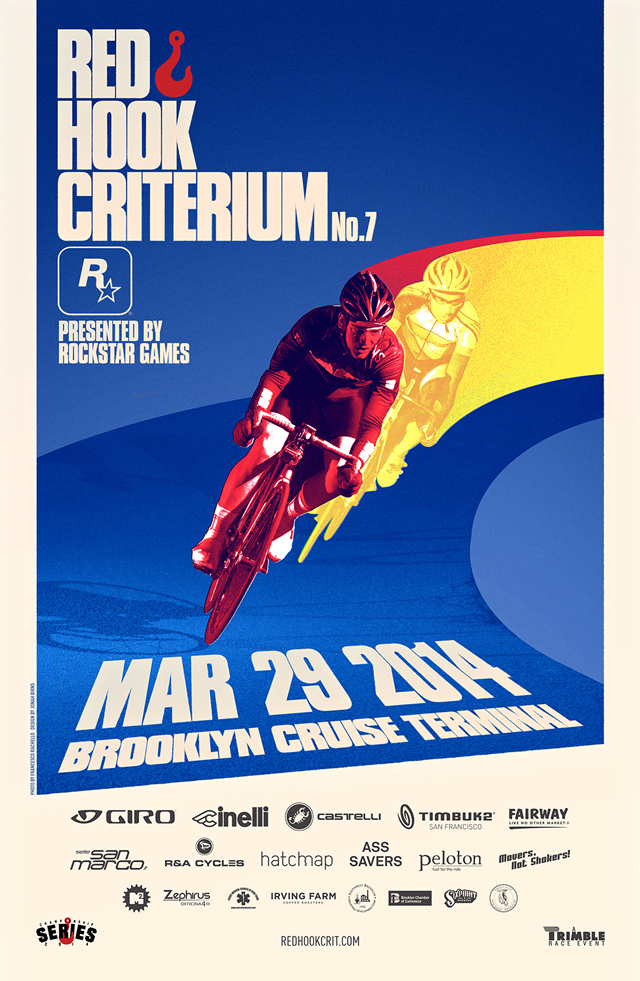 Update 03.29:


Please note that the schedule of events for today has changed a bit in light of the local weather. Below is the updated schedule.


This Saturday at the Brooklyn Cruise Terminal, the 2014 Red Hook Criterium kicks off. 2013 series champion Neil Bezdek looks to defend his title against professional road racers, track specialists, bike messengers and urban cyclists. This year also features the inaugural women's criterium, as well as men's and women's 5k running races.
Check out the full schedule below, and for those in the NY area, admission is free for Saturday's festivities so we hope to see you there! For more details, visit redhookcrit.com or check them out onFacebook, Twitter and Instagram.
ROUND 1: SCHEDULE OF EVENTS
Athlete Check-in: 12:00 pm – 6:00 pm
Qualifying: 1:30 pm – 4:50 pm
Women's Criterium: 5:30pm – 6:15pm

(new time)
Men's Criterium: 6:30pm – 7:15pm

(new time)
Women's 5k: 7:30 pm – 8:00 pm

(new time)
Men's 5k: 8:15 pm – 8:45 pm

(new time)